Giveaway:
A Fabulous Collection of Retro British Bakeware by Tala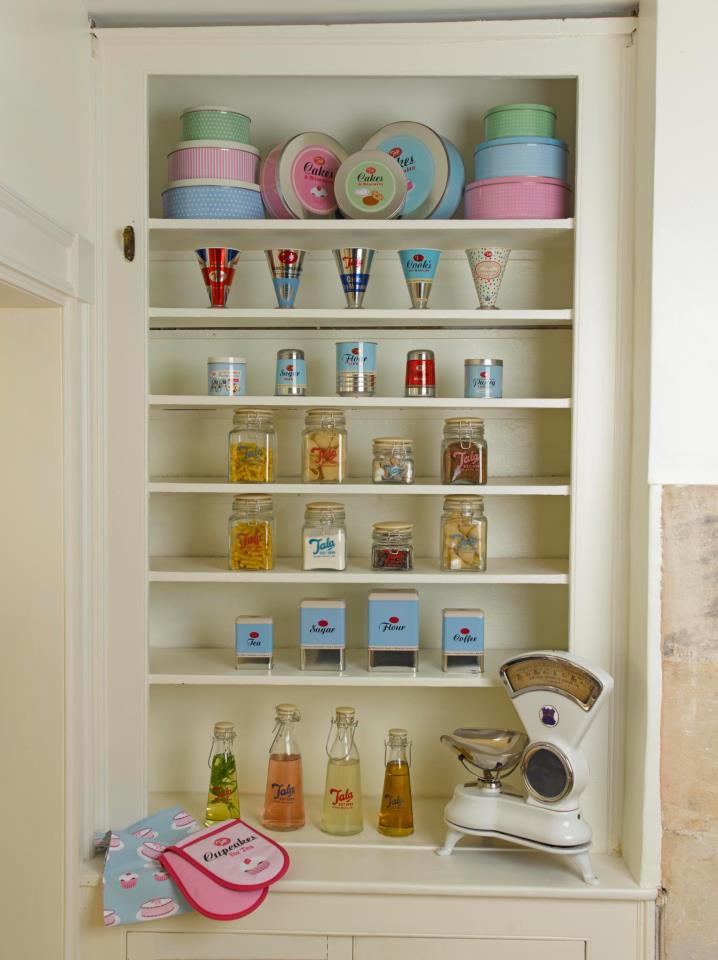 I remember baking with my grandmother and mum, in the warmth of an old country kitchen, there were free-range eggs from the farm up the road, flour and raisins, butter and sugar……and an old Tala cook's measure…..with a myriad of ingredients printed inside…..then when we made mince pies at Christmas, and again, there was an old Tala patty tin for our festive pies – with shell patterns on the base……..it is fair to say that I was brought up on Tala in the kitchen, and I recently reviewed some of their latest products here: Sepia Saturday, Happy Baking Days with Tala and Be-Ro: Strawberry Iced Butterfly Fairy Cakes.

Tala loved my review and recipe and have very kindly offered me an amazing collection of Retro Bakeware and Cake Decorating Icing products to give away on my blog, and just in time for National Baking Week,  which runs from 15th to 21st October 2012.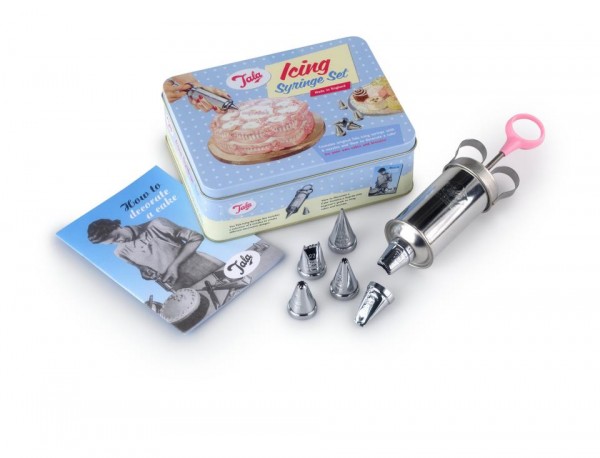 I am REALLY pleased to offer the following TEN items for my Giveaway:
Icing Pen; 3 Sunflower Plunger Cutters; Flat Edge Smoother; Fondant Rolling Pin; Spring-form Cake Tin; Retro Cake Pinny; 1960's Icing Syringe in a tin; 1960's Retro Cook Measure; 1960's Retro Hand held trigger sieve and 1960's Retro 3 tier cake tins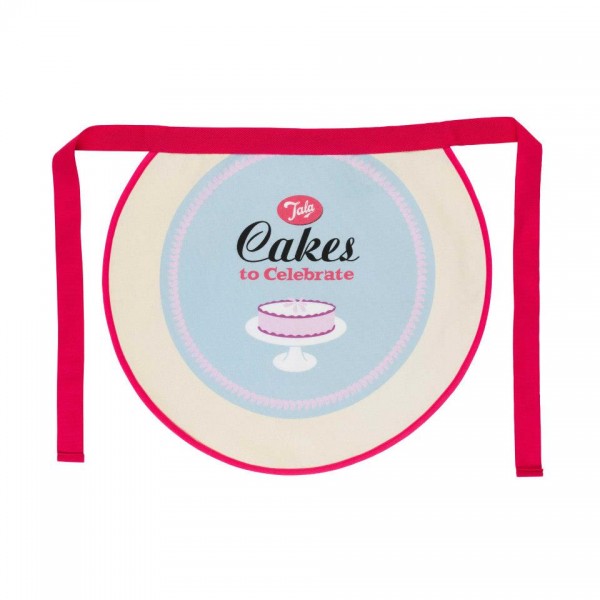 What an amazing prize! All of the items are British designs, and some of the items are based on Retro baking and cooks equipment from the 1960's and are made in England. What will you make if you win this fabulous prize? A fruit cake or a Victoria sponge? Or maybe some biscuits or scones? Or, will you set about making a celebratory cake and try your hand at icing?
How about making a batch of my Fairy Cakes, Strawberry Iced Butterfly Fairy Cakes, the recipe is shared below……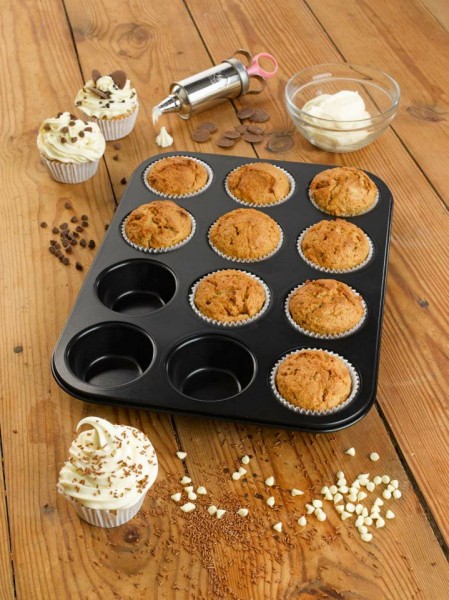 Heritage: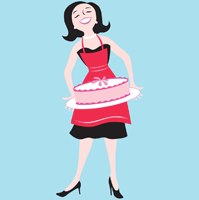 Tala, originating from Taylor and Law, has been associated with baking and icing for over 100 years – since 1899.
We still proudly own catalogues ranging from the 1920's up until today, containing products which are still made in the same way; lovely, English manufacturing.
Traditional methods are used to manufacture most of our products. This involves production by hand, by a small team of skilled people behind the high quality of each product.
A priority of Tala has always been to create products that are built to last. Take an icing nozzle manufactured in the 1920's, and it will still fit an icing syringe made today. So we couldn't be more honest when we say you are using products that your mothers and grandmothers have always used.
Victoria Sandwich Cake

Print recipe
| | |
| --- | --- |
| Serves | 8 to 10 slices |
| Prep time | 5 minutes |
| Cook time | 25 minutes |
| Total time | 30 minutes |
| Allergy | Egg, Wheat |
| Dietary | Vegetarian |
| Meal type | Dessert, Side Dish, Snack |
| Misc | Child Friendly, Freezable, Pre-preparable, Serve Cold |
| Occasion | Birthday Party, Casual Party, Christmas, Easter, Formal Party, Thanksgiving, Valentines day |
| Region | British |
| By author | Karen S Burns-Booth |
A true Victoria Sandwich would only contain jam, usually raspberry, but as the cake became more popular and cooks became more affluent, cream was added as a delicious addition. I was always taught that caster sugar was sprinkled on top – again, icing sugar is often used nowadays.
Ingredients
4 large eggs, weighed in their shells
butter or soft margarine ~ same weight as the eggs
caster sugar/super fine sugar ~ same weight as the eggs
self-rising flour~ same weight as the eggs
raspberry jam ( or another jam, jelly or curd of your choice.)
whipped cream (optional) or double cream (optional)
caster sugar or icing sugar for sprinkling on top
Note
Cook's Notes:
If you use butter remove from the fridge to soften before using. This is not necessary with soft margarine.
If large eggs are used they may weigh 7 ½ ozs/210g. If so make sure you use this weight for the other ingredients.
A smaller sandwich cake can be made with 2 medium eggs. Weight about 4 oz/55g. If so, use 2 x 7" sandwich tins and the cakes and the cakes will need less time in the oven – probably 20 minutes instead of 25 minutes.
Alternative measurements:
4 eggs
8 ounces soft margarine or butter
8 ounces caster sugar
8 ounces SR flour
Proceed as above for method
Directions
Step 1
The measurements for this recipe are equal amounts of sugar, flour and fat to the weight of the eggs; therefore, weigh the eggs first – if the eggs weigh 8 ounces, you will use 8 ounces of sugar, 8 ounces of butter or margarine and 8 ounces of flour. If the eggs weigh 6 ounces, all the other ingredients will be 6 ounces – easy!
Step 2
Preheat oven Gas 4, 160C (fan oven), 180C or 360F: grease and base line the bottom of 2 x 8" sandwich tins – cake tins.
Step 3
Cream margarine or butter together with the sugar, until light and fluffy.
Beat the eggs, and then add them to the mixture, gradually and beating well after each addition.
Sieve the flour and fold into the mixture with a metal spoon.
Step 4
Divide equally between the 2 prepared tins and bake for 25 minutes in the middle of the oven.
Step 5
Remove and allow to cool for 1-2 minutes.
Remove from the tins and fill with raspberry jam (and cream if using) when cold, to avoid the cream melting or the jam seeping into the sponge.
Step 6
A light dusting of caster sugar or icing sugar on the top will finish it.
Place on an attractive cake stand or plate, and serve in dainty wedges with freshly brewed tea.
Butter Icing (Buttercream)

Print recipe
A simple standard recipe from the Be-Ro cookbook, for buttercream suitable for fairy cakes and butterfly cakes.
Ingredients
50 g (2oz) butter or margarine
100 g (4 oz) sieved icing sugar
flavouring and colouring as required
Note
A simple standard recipe from the Be-Ro cookbook, for buttercream suitable for fairy cakes and butterfly cakes.
Directions
Step 1
Cream fat, gradually add icing sugar and cream together.
Add flavouring and colouring. Double this quantity to sandwich and coat a 15-18 cm (6-7 inch) cake.
Step 2
Suggested flavourings:
Few drops vanilla essence.
Few drops almond essence.
Finely grated rind orange/lemon and 1 x 5 ml spoon (1 tsp.) orange/lemon juice.
2 x 5 ml spoon (2 tsp.) coffee essence.
25 g (1 oz) melted chocolate.
2 x 5 ml spoon (2 tsp.) cocoa and 1 x 2.5 ml spoon (½ tsp.) vanilla essence.
Chopped walnuts.
Strawberry or raspberry jam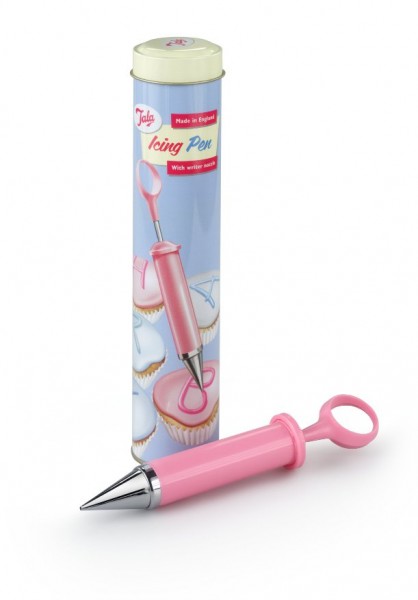 To enter this Giveaway, all you have to do is the following:
1. Complete the Rafflecopter widget below to verify your entries – A mandatory question will appear, which you need to answer by leaving a comment at the bottom of the post, before going back to the Rafflecopter form and hitting "Enter". (After this, you can complete the bonus entries as explained on the form to increase your odds of winning – you can also return daily to tweet this for more bonus entries)
2. Entries are by blog comment, Twitter, Facebook etc
3. Closing Date: 2nd November 2012
(For more information on how to enter blog giveaways using Rafflecopter please see this short video)
You can win more bonus entries by tweeting on a daily basis.
GOOD LUCK!
Karen
This Giveaway starts today, Wednesday 3rd October 2012 and runs until 2nd November 2012
*The winner will be selected at random from all correct entries received. The winner will be notified within 7 days of the closing date. The prize is as stated: no cash alternatives are available. This competition is open to UK entrants only.
The winner will be selected at random by the Rafflecopter widget below and you can enter via Twitter on a daily basis to have more chances of winning.