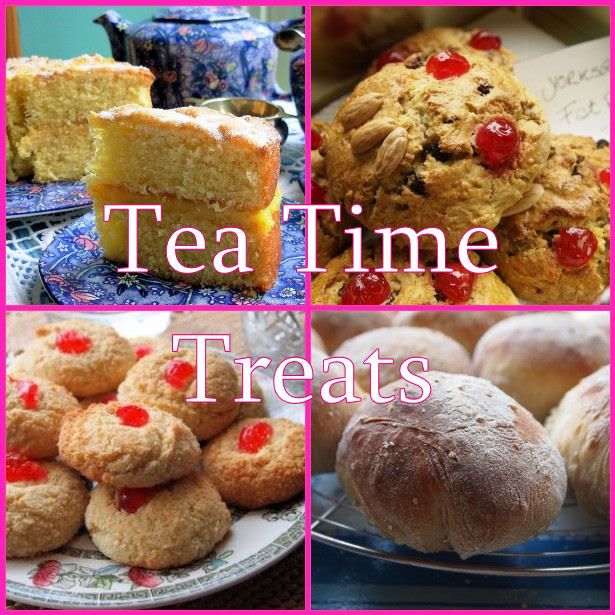 The New Tea Time Treats Challenge for March
SCONES!
Savoury and Sweet
Happy St David's Day and welcome to the NEW Tea Time Treats baking blog challenge for March, which is, SCONES!
Scones, the mainstay of a cream tea……easy and cheap to make and best eaten warm; who doesn't love these light little morsels. In this March Tea Time Treats challenge you can make ANY type of scones (or American style Biscuits) to enter.
Kate and I will be waiting at the tea time table to devour sweet or savoury scones and the possibilities are endless. You can make Cheese Scones, Cheese & Chutney Scones, Cheese and Onion Scones, Wholemeal Scones, Tomato Scones or how about Dried Fruit Scones, Cherry Scones, Lemon Scones, Ginger Scones, Blueberry Scones or Spice Scones…….just BRING em' on!
 The choice is yours and what a LARGE choice there is too explore.  Rock Cakes, Fat Rascals, Scottish Drop Scones and other regional British scones are MOST welcome……..we would love to see some more unusual ideas for scones too – maybe scones that have been baked to accompany savoury meals as well as the usual cream tea!  I have quite a few scones recipes posted on my blog if you need some ideas, both savoury and sweet…..
So, what are you waiting for, get your rolling pins dusted off and your scone cutters oiled and let's BAKE SCONES! OH yes, and don't forget that Mothering Sunday is the 18th March this year, so why not make your mum some scones for a cream tea?!
Please take time to read through the rules and guidelines below and do not hesitate to contact us if you need to know more about this event and how to participate. So, all that remains for us to say is, have fun and LET'S BAKE!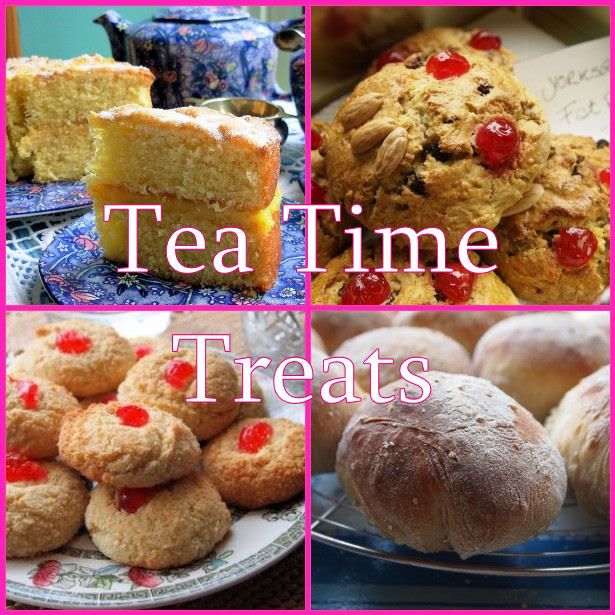 Tea Time Treats Rules and Guidelines:
Post your recipe on your blog with a link to Lavender and Lovage followand What Kate Bakedfollow, mention the relevant month's host and attach the Tea Time Treats logo as shown on the event page.

Add Tea Time Treats in your blog post as a label/tag.

The recipe can be one of your own or one you've seen elsewhere.  You are welcome to republish old recipes/posts but please add the information about this challenge.

Please be as creative with the theme as you like.

If you put your post on twitter please mention @KarenBurnsBooth @katecakeandbake and #teatimetreats in your message and we will retweet all those we see.

You do not need to enter every month to join in with the challenge.

Your post can be submitted for other blogging challenges, just make sure this complies with the rules of the other challenge.

VIP: Please email your entries to: teatimetreatschallenge@yahoo.co.uk by the 28th of the month. A round up of each month's entries will be posted by the 1st of the month on the relevant host's blog.
About Scones:
The pronunciation of the word within the United Kingdom varies. According to one academic study, two-thirds of the British population pronounce it /ˈskɒn/, rhyming with "con" and "John", with the preference rising to 99% in the Scottish population. This is also the pronunciation of both Australians and Canadians. Other regions, particularly the United States, pronounce the word as /ˈskoʊn/, rhyming with "cone" and "Joan". British dictionaries usually show the "con" form as the preferred pronunciation, while recognizing that the "cone" form also exists.
The difference in pronunciation is alluded to in the poem which contains the lines:
"I asked the maid in dulcet toneTo order me a buttered sconeThe silly girl has been and goneAnd ordered me a buttered scone."
The Oxford English Dictionary reports that the first mention of the word was in 1513. The word scone derives perhaps from the Middle Dutch schoonbrood (fine white bread), from schoon (pure, clean) and brood (bread).
The word scone may also derive from the Gaelic term "sgonn" meaning a shapeless mass or large mouthful. The Middle Low German term "Schönbrot" meaning fine bread may also have played a role in the origination of this word. Or, perhaps, the word is based on the town of Scone, Scotland.
Terms such as "Rock Cakes", "Fat Rascals", and "Singing Hinnies" are also other terms for what others refer to as a scone.