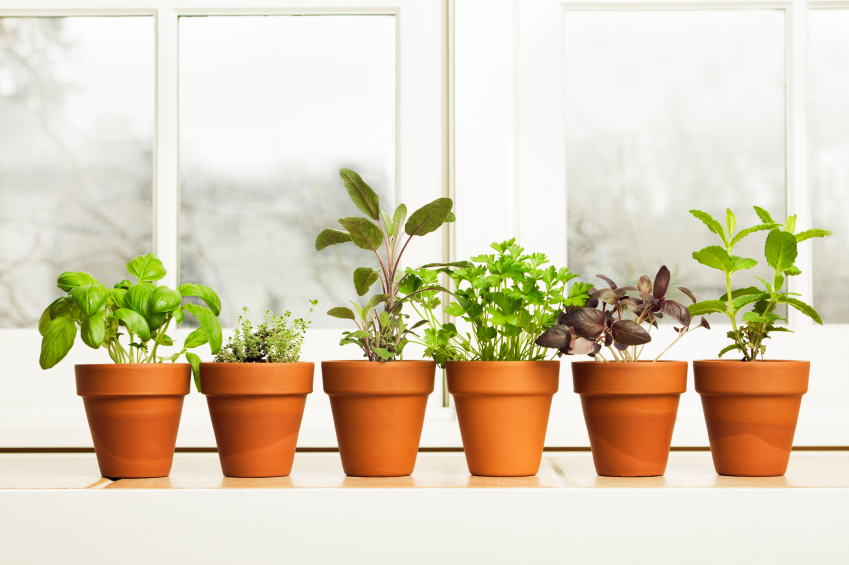 Herbs on Saturday ~ October Challenge:
Win a copy of The Kitchen Herb Garden Cookbook
 IT's a new Herbs on Saturday challenge for October, and a new book up for grabs – the fabulous The Kitchen Herb Garden: A Seasonal Guide to Growing, Cooking and Using Culinary Herbs by Maureen Little; I was sent one of these books for review (my review to follow next week) and I was also sent a second copy to give away to this month's winning recipe, as picked by a mystery judge!
This book is full of inspiration and practical advice on cultivating a kitchen herb garden,and on using its fresh,home-grown herbs in your cooking. There is detailed information on how to plan,plant,grow and maintain thirty selected herbs in a herb garden that will always be productive.Additionally,there are over sixty delicious recipes from soups to sauces focusing herbs in your kitchen.The book includes information on:-Which culinary herbs to plant,and how to grow them-Illustrated planting plans for designing different types of herb garden-Using herbs to flavour oils, vinegars, butters, sugars and jellies – How to harvest, dry and preserve your herbs – How to grow herbs in containers – How to match herbs to ingredients in your cooking.
So, what will we see this month? Maybe more casseroles and stews, or preserves maybe……October is also the month of Halloween, so maybe pumpkins may feature a lot…..or squash and marrows with herbs. I am looking forward to seeing what you all cook or bake with herbs, and don't forget to let your friends know about this challenge! A BIG congratulations to last month's winner, Sally, from Recipe Junkie, and here is her lovely Herb Salad:
……………..that's all for now, to enter is easy, all you have to do is follow the guidelines below, and have a WONDERFUL Herbal OCTOBER! Karen
 Herbs on Saturday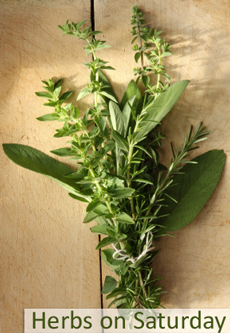 Guidelines how to enter:
1. Post your recipe url to the Linky at the bottom of this post, including your email and the title of your recipe or post.
2. Display the Herbs on Saturday badge (as shown above and below) to the relevant recipe post, with a link back to the monthly challenge post HERE.
3. Add as many recipe links as you like, there is NO limit and the recipes and posts can be from any day, NOT just Saturday!
4. If you tweet your post, please mention #herbsonsaturday and @KarenBurnsBooth in your tweet – I will retweet all that I see.
5. The recipe can be one of your own or one you've seen elsewhere. You are welcome to republish old recipes/posts but please add the information about this challenge as listed above, along with the Herbs on Saturday badge.
6. A guest blogger will choose their favourite recipe at the end of each month, and the winner of that recipe will receive the book that has been featured for that month.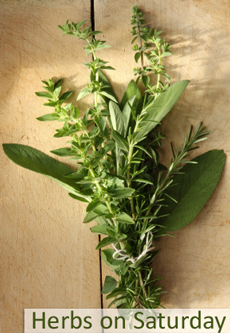 Herbs on Saturday is a Recipe Sharing Blog Challenge……a simple and easy way to share recipes throughout the month and also a chance to learn new ways to cook with herbs, as well as discover new blogs and blogger chums! Add your recipe to the linky below: