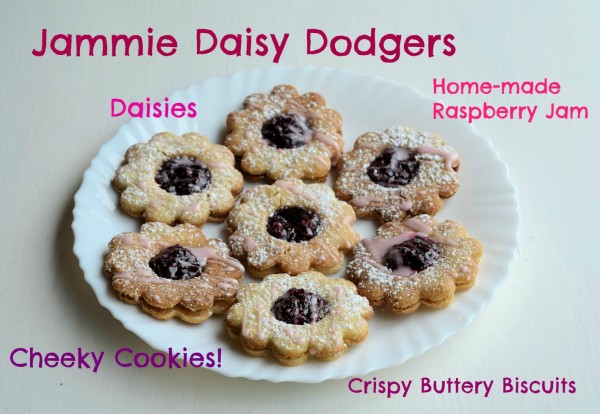 May Tea Time Treats:
The Biscuit Tin and Cookie Jar!
Biscuits and Cookies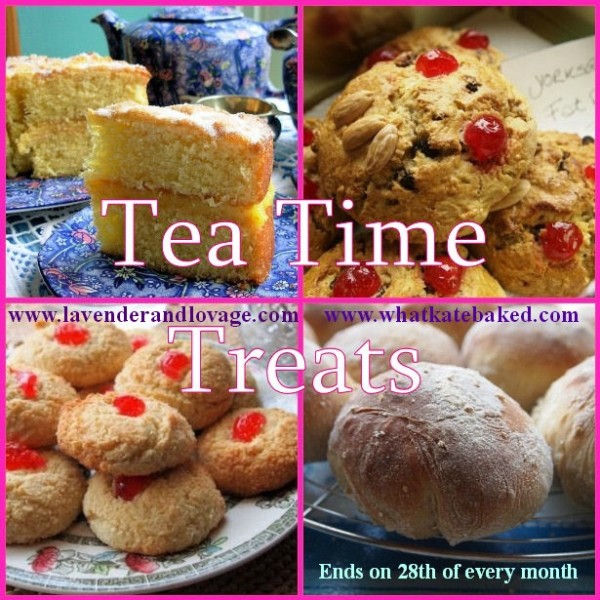 Welcome to May's Challenge for Tea Time Treats! After a HUGE and very successful April with Kate, who was the Fairy Cake and Cup Cake queen, we decided to go crisp and buttery for May, and so the theme this month is: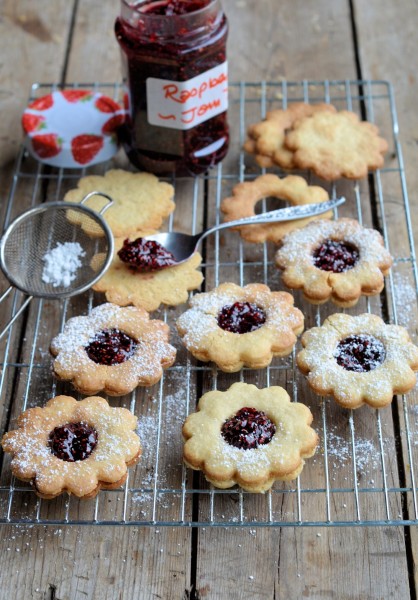 So, when is a biscuit
 a cookie? Well, when it's not a scone! Biscuits are scones in the USA and Cookies are biscuits in the UK……but NOT to worry, we want any biscuit or cookie that you want to share…….from Rich Tea Biscuits to Jammie Dodgers, or Melting Moments to Coffee Kisses, anything that is baked and is sort of hard and crispy-ish, is prefect for Tea Time Treats and the May challenge! That also includes:
tuiles  cigarillos, brandy snaps, oatcakes, digestives, galettes, shortbread,  rocky road, Bourbons, cream crackers, chocolate crispies, bar cookies or biscuits, sweet OR savoury…….
it's all perfect for the tea time table. The instructions to enter are below, and all that remains for me to say is have FUN and Let's Bake! Karen 
 Tea Time Treats Rules and Guidelines: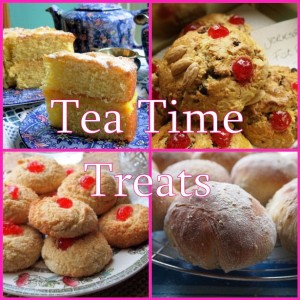 1. Post your recipe on your blog with a link to Lavender and Lovage and What Kate Baked, mention the relevant month's host, that's Lavender and Lovage this month and attach the Tea Time Treats logo as shown on this page.
2. Add Tea Time Treats in your blog post as a category, label or tag.
3. The recipe can be one of your own or one you've seen elsewhere. You are welcome to republish old recipes/posts but please add the information about this challenge.
4. Please be as creative with the theme as you like.
4. If you put your post on twitter please mention @KarenBurnsBooth @katecakeandbake and #teatimetreats in your message and we will retweet all those we see.
5. You do not need to enter every month to join in with the challenge.
6. Your post can be submitted for other blogging challenges, just make sure this complies with the rules of the other challenge.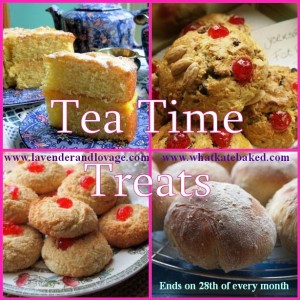 VIP:

By way of making entries simpler, and so Kate and I DON'T miss emails in the future, please ADD your recipe link to the Simply Linked box below; it's EASY and then all I have to do it swoop around at the end of the month the gather them all up for my MEGA ROUND UP!
NOTE: For the links to work, you MUST have linked back to me for this challenge, as mentioned in the guidelines above! The link for Lavender and Lovage is: http://wp.me/p287Dn-4IB