November Tea Time Treats:
Getting ready for the Festive period with DRIED FRUIT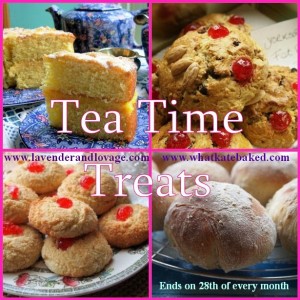 Welcome to November's Tea Time Treats, and our SECOND birthday! I cannot believe it has been two years since Kate and I started the challenge, and what a wonderful two years we have had, with so many tea time treats making it to our monthly table! Before I officially open Tea Time Treats for November, I have some rather sad news……..Kate, my fabulous co-host is standing down at the end of the year…..she has left a message on the round-up for October here, but I will just copy what she has said, so you can all read it here too…..
"This is my penultimate hosting of Tea Time Treats. It's been a brilliant couple of years and I've loved all the wonderful recipes and entries – thank you for entering month after month. It's been a joy to co-host with Karen, a fantastic blogger, chef and friend. General life commitments have meant I regrettably need to cut back on my Tea Time Treat role. See you all for my final hosting in December"
THANKS so much for your kind words Kate, and as Kate knows I was really upset to hear that she was standing down, as she has been the loveliest and best of co-hosts and I will REALLY miss her; plus, we have had such a fun time hosting together……I LOVE her, her humour and all of her amazing recipe posts…..but, I DO understand why she has to stand down. I spoke with Kate about this, and we have decided to ask if any of you Tea Time Treats addicts would like to co-host with me starting in 2014…………..if you would like to be co-host, please email me at: karen[at]lavenderandlovage[dot]com or use the contact form here: Email me 
PLEASE DON'T be shy, do contact me if you would like to co-host a really lovely blog cooking and baking challenge. 
Once again, THANKS Kate!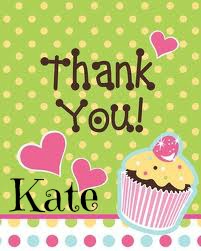 On to our November Tea Time Treats challenge, which is:
DRIED FRUIT
And not just raisins, currants of sultanas, but bananas, pineapple, blueberries, dates, figs, citrus peel, cherries, apricots, mango etc etc……ANY dried fruit is what we are looking for! We can't wait to see what you all come up with, so as they say on The Great British Bake Off…….LET'S BAKE!
Tea Time Treats Rules and Guidelines:
Post your recipe on your blog with a link to Lavender and Lovage and What Kate Baked, mention the relevant month's host and attach the Tea Time Treats logo as shown on the event page.
Add Tea Time Treats in your blog post as a label/tag.
The recipe can be one of your own or one you've seen elsewhere.  You are welcome to republish old recipes/posts but please add the information about this challenge.
Please be as creative with the theme as you like.
If you put your post on twitter please mention @KarenBurnsBooth @whatkatebaked and #teatimetreats in your message and we will retweet all those we see.
You do not need to enter every month to join in with the challenge.
Your post can be submitted for other blogging challenges, just make sure this complies with the rules of the other challenge.
VIP: Add your blog and recipe url/link to the linky below to be added in the end of month round-up.
If using a recipe from another person, book, website, chef or blog, you must link back to the original recipe and not reproduce the recipe in full in your post. You must also use your OWN images for the recipe and not the original images, unless you have permission to do so, with appropriate links and any other information requested by the photo's owner added to the image.
PLEASE join in the baking fun!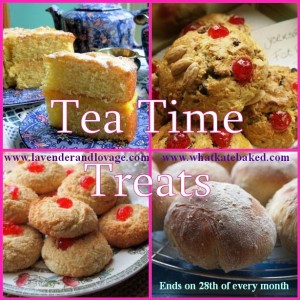 <div align="center"><a href="https://www.lavenderandlovage.com/" title="Tea Time Treats"><img src="https://www.lavenderandlovage.com/wp-content/uploads/2013/05/Tea-Time-Treats-Logo-new-2013-300x300.jpg" alt="Tea Time Treats" style="border:none;" /></a></div>