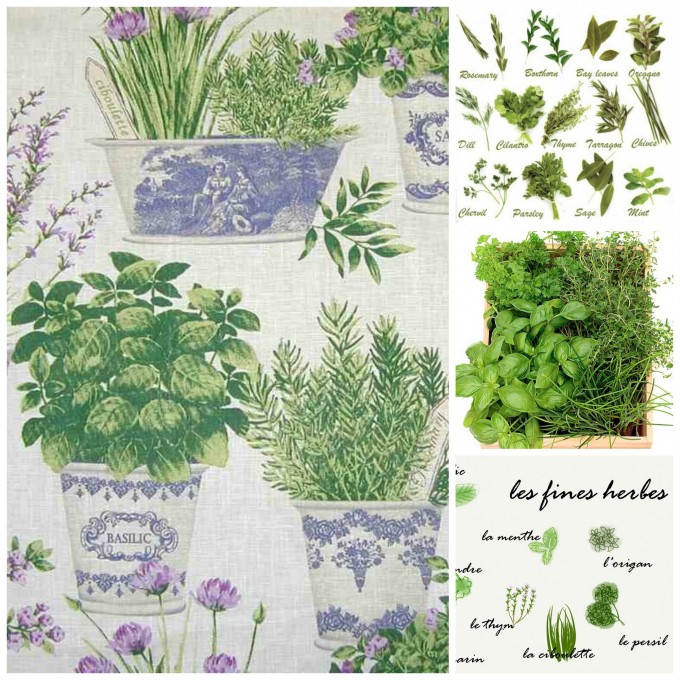 Mediterranean Herbs Cookbook:
Cooking with Herbs Round-Up for September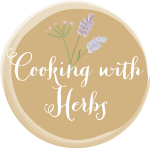 Welcome to the BIG Mediterranean cooking with herbs round up for September! What a wonderful month we had with plenty of herbal entries being sent in……from bread to muffins with the odd caramel in between, there's lots of inspirational recipes to choose from, as you can see from the images in the round-up below. With a BIG thanks to all who entered, and please don't forget to pop back later to join in with the NEW Cooking with Herbs challenge. In the meantime, sit back and enjoy a feast of herb recipes! Karen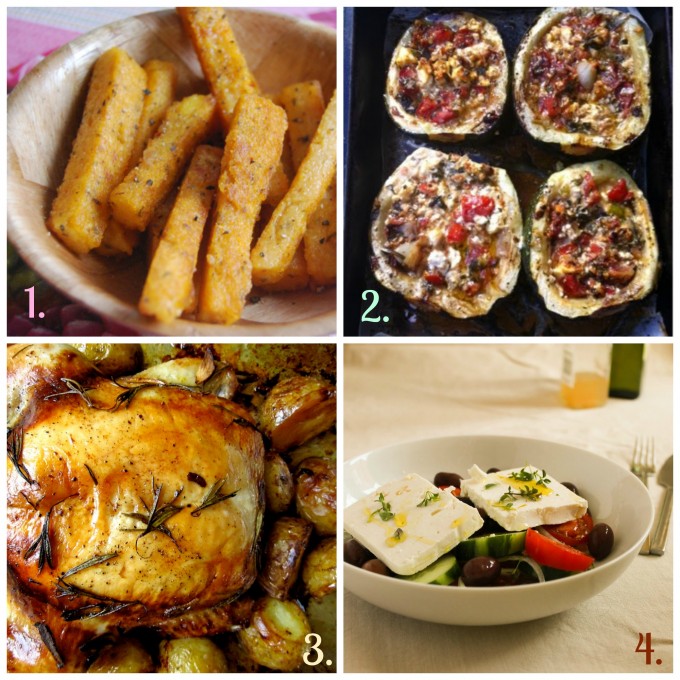 1. 
Paprika and Oregano Polenta Chips – Deli Week by Veg HotPot
2. 
baked courgettes with feta, tomato, mint & marjoram by De Tout Coeur Limousin
3. 
ROSEMARY CITRUS ROAST CHICKEN by Christina of Christina Cucina
4.
 Greek salad by Heidi of eat like you love yourself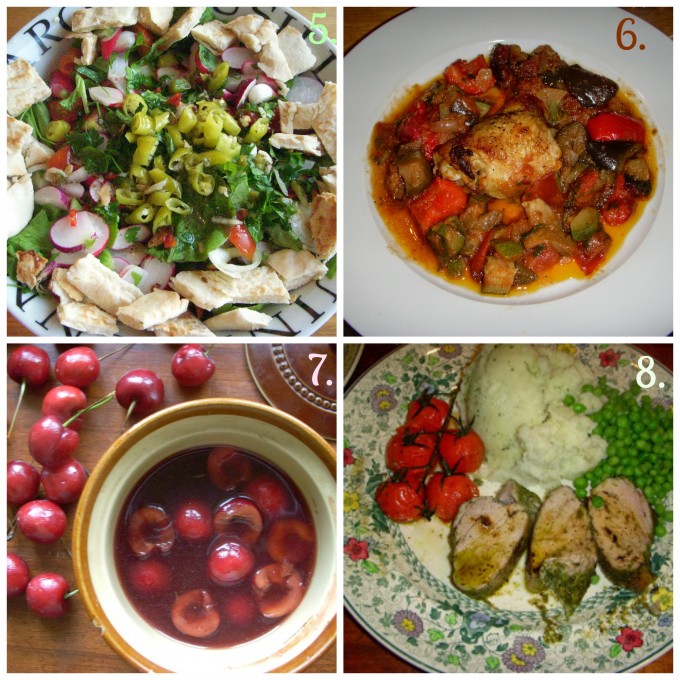 5. 
Fattoush  by Notes from Ladysmock Cottage
6. 
Chicken Provencal by Notes from Ladysmock Cottage
7. 
Smoked Mackerel Pate with Steeped Cherries by Notes from Ladysmock Cottage
8.
Roast Pork Tenderloin by Notes from Ladysmock Cottage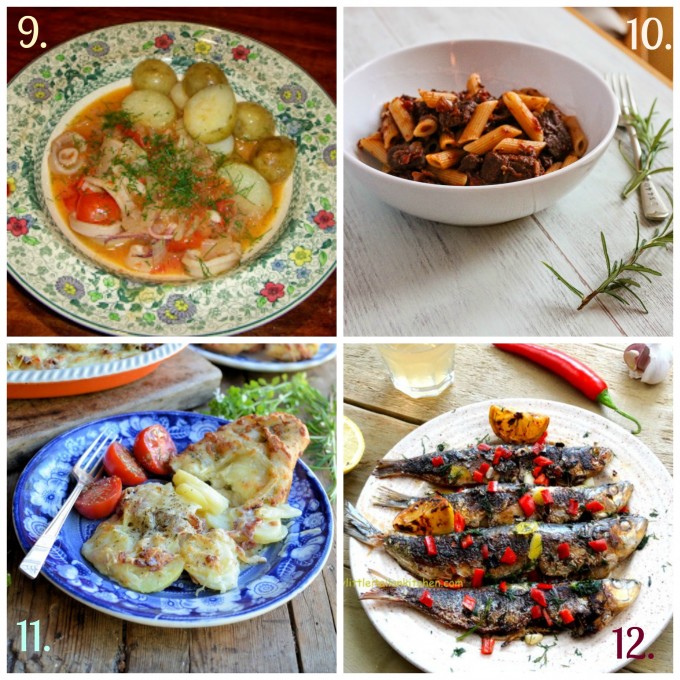 9. 
Squid with Fennel and Tomatoes by Notes from Ladysmock Cottage
10. 
Beef Ragu by Heidi of Eat Like You Love Yourself
11. 
Twice Baked Potato, Cheese and Bacon Gratin by Me! Lavender and Lovage
12. 
Marinated sardines with chilly and lemon by Alida of My Little Italian Kitchen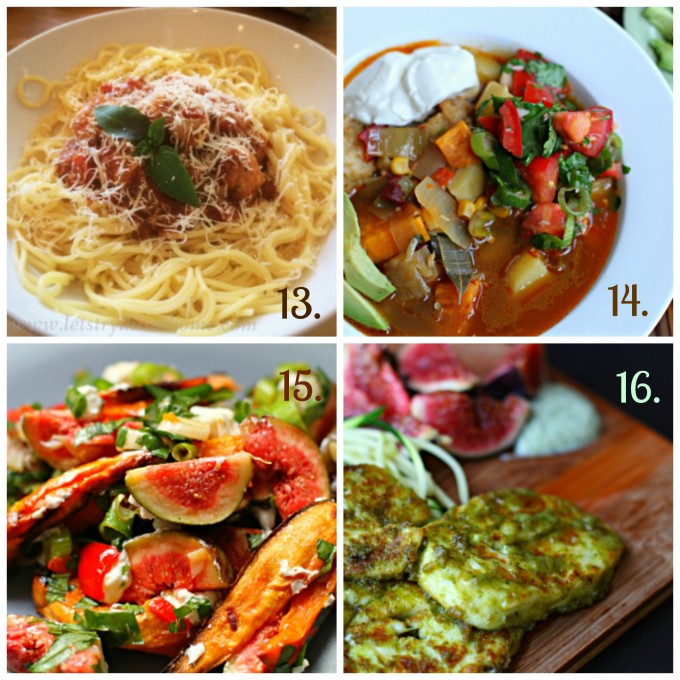 13. 
Turkey Meatballs in Tomato Sauce by Emily of Lets Try this at Home
14
. Two potato and sweet corn soup with three different garnishes by Deena Kakaya
15. 
Roasted sweet potato, fig and goats cheese salad dressed with Thai basil, chilli and green garlic by Deena Kakaya
16. 
Coconut milk, coriander and jalapeno marinated Halloumi with figs by Deena Kakaya
  17.
 Manchego, Saucisson and Oregano Muffins – gluten free by Kate of Gluten Free Alchemist
18.
 Traditional Lasagne by Time to be an Adult
19. 
Celeriac Bois Boudran by Donna of Red Mountain Refuge
20.
 roast mushroom and caramelised onion pie with quick flaky pastry by Dom of Belleau Kitchen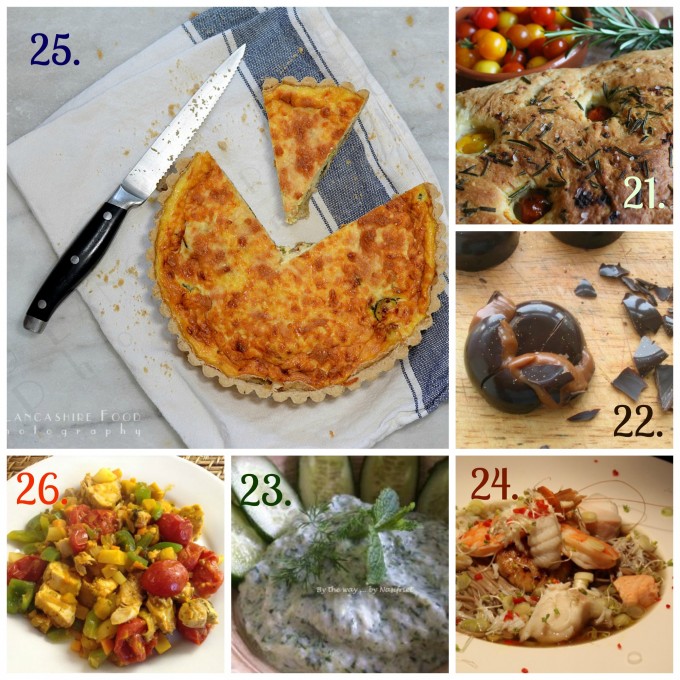 21. 
Tomato, garlic and rosemary focaccia by Jibber Jabber UK
22. 
Passionfruit and Rosemary Caramel Chocolates by Choclette of Chocolate Log Blog
23. 
Tzatziki – Tangy Cucumber and Dill Yoghurt Dip by Nasifret
24. 
LOTS OF SEAFOOD IN MUSHROOM BROTH by Petra of Food Eat Love
25. 
Mediterranean vegetable and herb quiche – gluten free by Linzi of Lancashire Food
26. 
Pan Roasted Vegetables with Chicken by Chris of Cooking around the World