The NEW April Cooking with Herbs Linky
AND
March Round-Up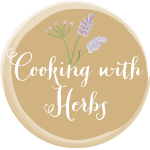 Welcome to a NEW Cooking with Herbs Linky Party for APRIL as well as a fabulous round-up from March's event. There is NO theme as such for April, please just cook (or bake) with herbs and add your tasty links to the link-up at the bottom of this post. ALL recipes that use ANY herbs are welcome and they will all be added to the round-up at the end of the month. But, before we start a new month, let's look at what you all shared last month, where the theme was Spring Herbs…….that's all folks and a BIG thank you to all who added their recipes. Karen 
(Featured photo by Veggie Desserts)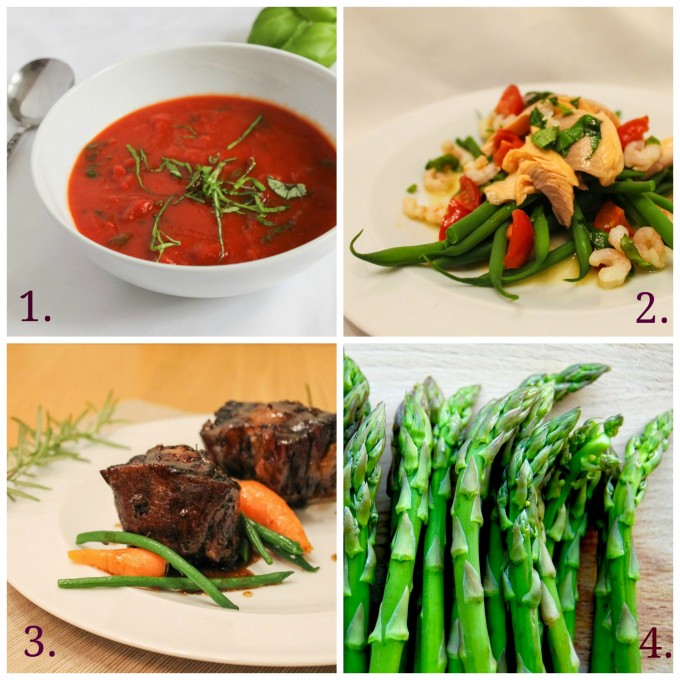 1. Tomato and Basil soup by Heidi of Eat like you love yourself
2. Trout with Green Beans by Heidi of Eat like you love yourself
3. Slow Cooked Oxtail by Heidi of Eat like you love yourself
4. Minted Asparagus with Palma Ham and Comte by Notes from Ladysmock Cottage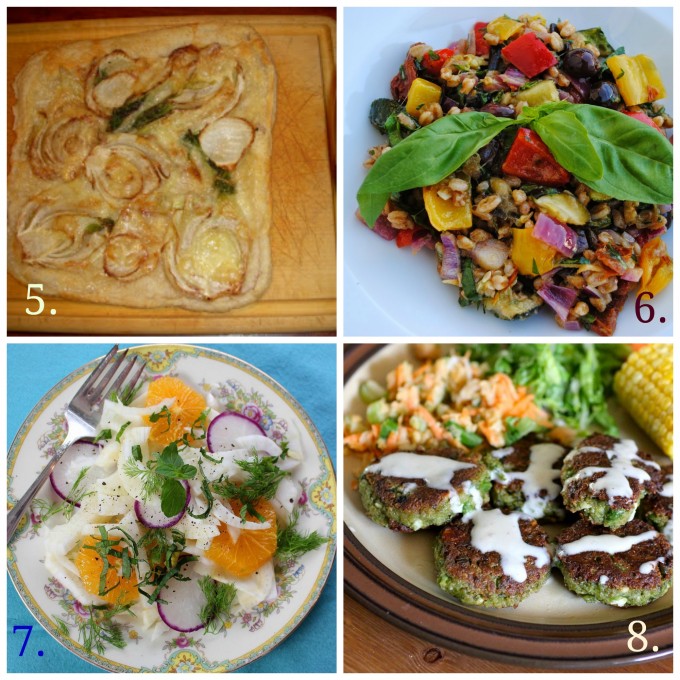 5. Fennel and Cheese Tart by Notes from Ladysmock Cottage
6. Farro with Basil & Roast Vegetables by Chardonnay and Samphire
7. Fennel Salad with Honey-Orange Vinaigrette by Sue of Palatable Pastime
8. Pea, Quinoa and Feta Fritters by Johanna of Green Gourmet Giraffe
9. Oven-baked sausage risotto by Dom of Belleau Kitchen
10. Goats' Cheese Mediterranean Quiche by Dragons and Fairy Dust
11. Lemon and Thyme Cake by Solange of Pebble Soup
12. Chicken Stew by Heidi of Eat like you love yourself
13. Green Vegetable Quiche a la Greek by Karin of Yum and More
14. Three Cheese and Swiss Chard Pasta Bake Cake by Lavender and Lovage
15. Moosewood Summer Vegetable Curry by The Taste Space
16. Honey-Glazed Thyme-Roasted Spring Carrots & Parsnips by Kate of Gluten Free Alchemist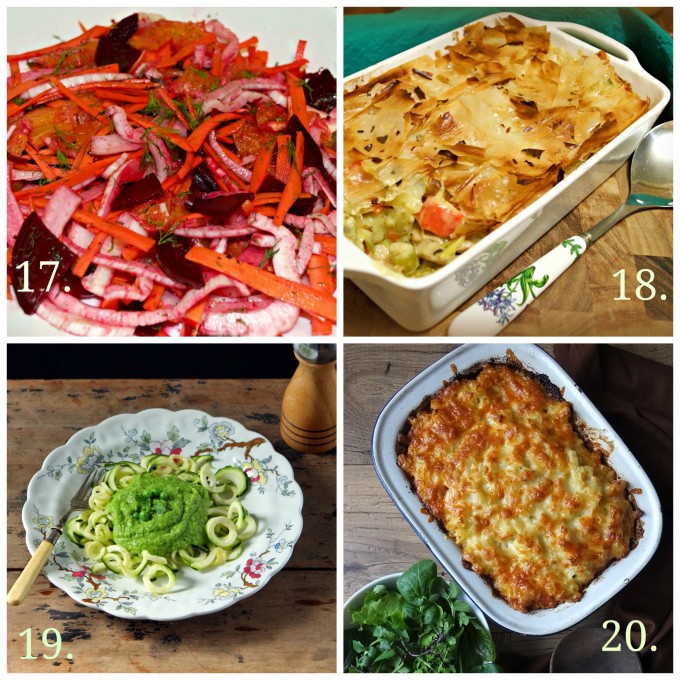 17. Beet, Orange, and Fennel Salad by Emily of Cooking for Kishore
18. Irish Chicken, Leek & Potato Bake by Emily of Cooking for Kishore
19. SPIRALIZED COURGETTE / ZUCCHINI FETTUCCINE WITH PEA MINT SAUCE by Veggie Desserts
20. PASTITSIO – GREEK MACARONI PIE by Elizabeth's Kitchen Diary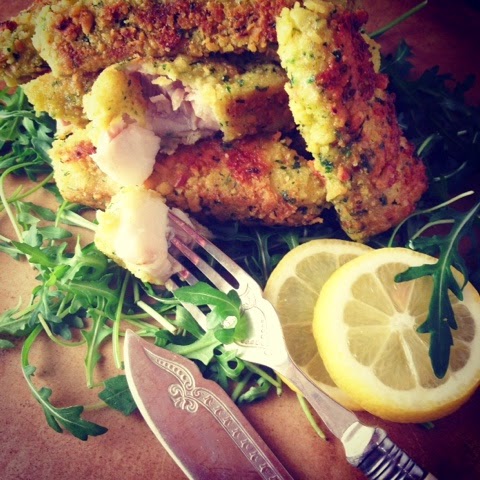 21. Cream Cracker Fish by Claire of Foodie Quine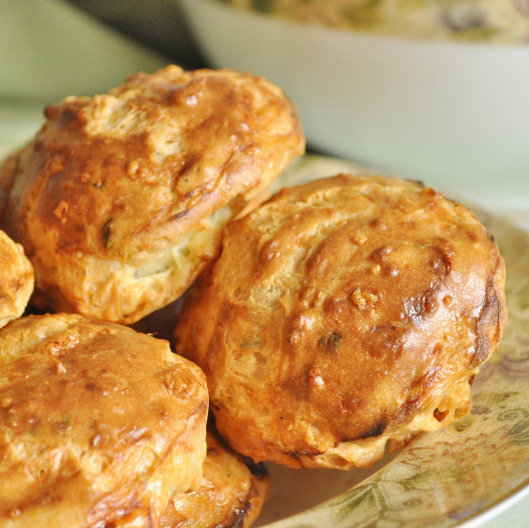 22. Chive-Gruyere Gougeres by Alexandra of The Lass in the Apron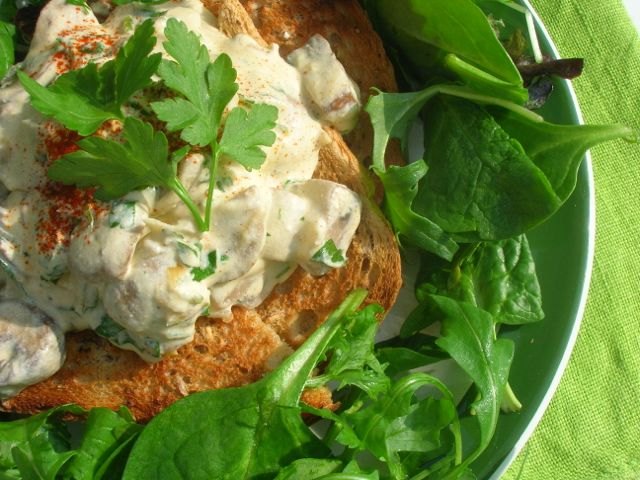 23. Creamy Garlic Mushrooms by Choclette of Tin and Thyme
APRIL'S Linky Party for Cooking with Herbs:
How to enter:
(If you're new, please visit the FAQ page for full details of the Cooking with Herbs linky party)
1. Link back to Lavender & Lovage from within your blog post and add the logo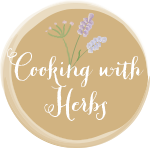 2. Add Cooking with Herbs in your blog post as a label or tag.
3. Linking up to archived posts is fine, just please add the above information to the post.
4. Only use recipes and photographs that are your own.
Feeling social?
Include the hashtag #CookingwithHerbs & tag me – I will  like/retweet all that I see.
On Twitter, tag Karen 
On Instagram, tag Karen
On Facebook, tag Karen
On Google+ tag Karen
Please add your COOKING with HERBS creation recipe link below.
And don't forget to share the love by adding a link to you blog post page too – details below how you can share this linky party on your blog!