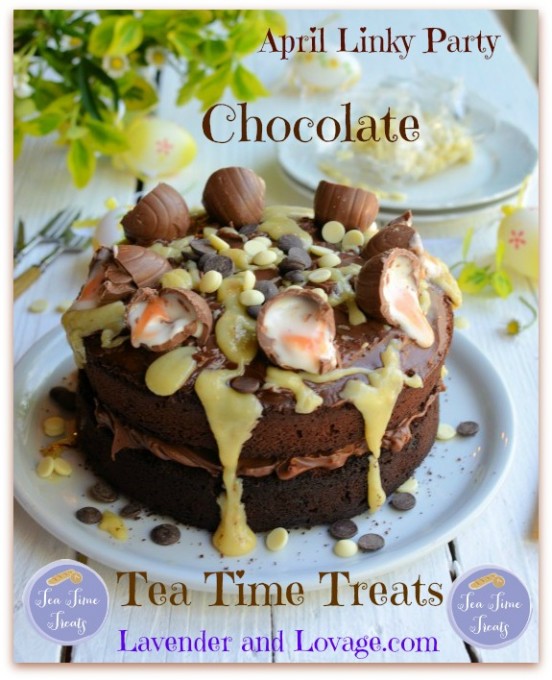 April's Tea Time Treats Chocolate
Recipe Round-Up!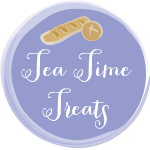 Welcome to chocolate heaven, yes, it's a BIG recipe round-up of all the Tea Time Treats recipes that were added to our Linky Party and Blog Hop for April! With a HUGE thanks to all who entered their chocolatey recipe links, they are listed below and I don't know about you, but I will now be using this as inspiration for all future chocolate making ventures…….so, put the kettle on, sit back and enjoy!
Karen
May: Sandwiches, Wraps and Rolls

(May's Tea Time Treats is over at The Hedgecombers with Janie)
Recipe Round-Up: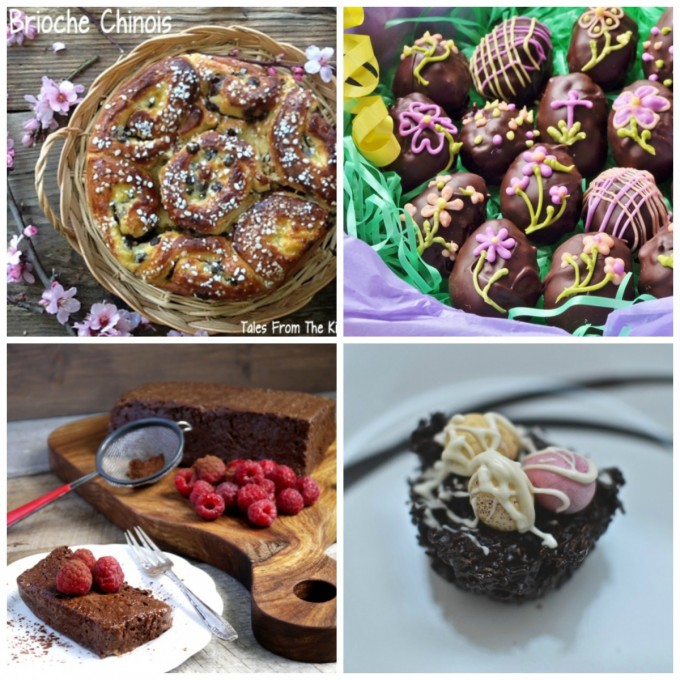 1. Brioche Chinois aux pépites de chocolat – Tales From The Kitchen Shed
2. Coconut Easter Eggs – The lass in the apron
3. Chocolate Marquise – The Hedgecombers
4. Rum and Ginger Dark Chocolate Easter Nests – The Usual Saucepans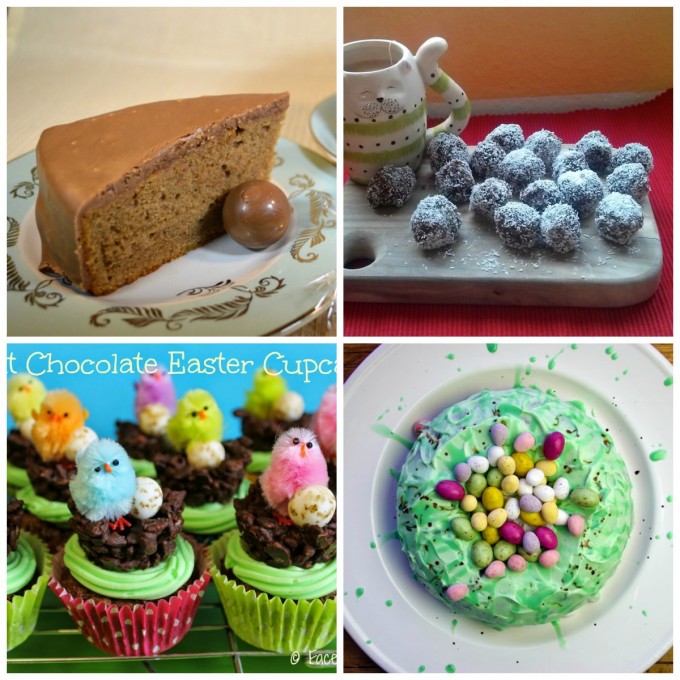 5. Lindt Chocolate Cake – Foodjam
6. Chocolate quinoa rum balls – A travelling cook
7. Mint Chocolate Easter Cupcakes (Vegan) – 'We Don't Eat Anything With a Face'
8. speckled egg white chocolate bundt with mini eggs – Belleau Kitchen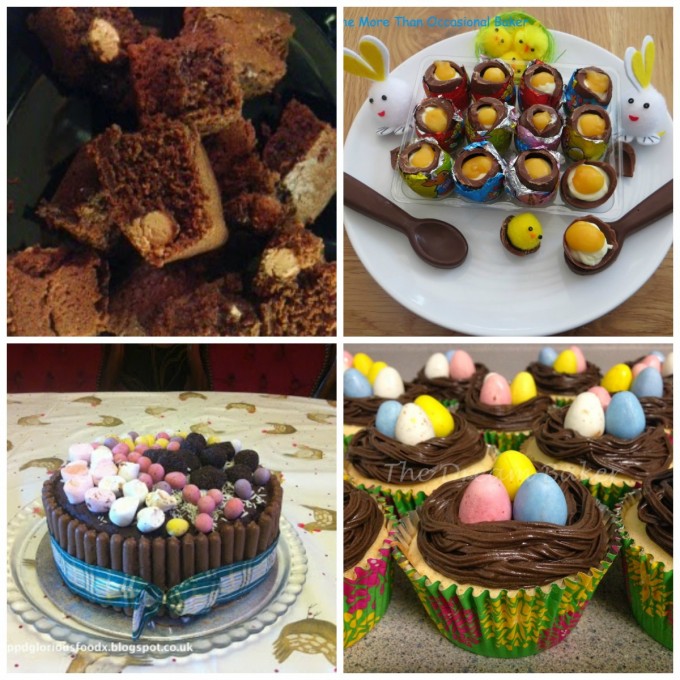 9. Mini Egg Chocolate Brownies – Caroline Makes
10. Passionfruit and Cream Cheese Filled Chocolate Easter Eggs – The more than occasional baker
11. Rocky Road cake – Food Glorious Food
12. Easter Cupcakes – The dream baker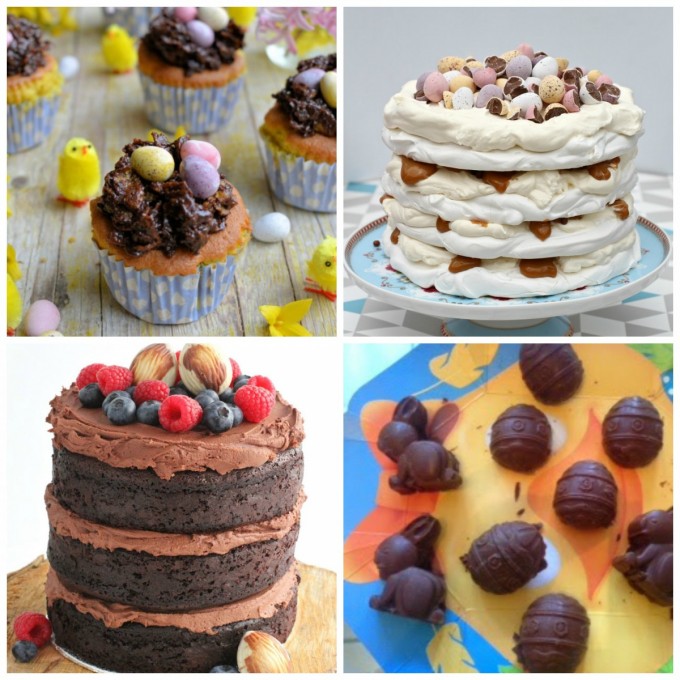 13. Easter Nest Cupcakes – Lavender and Lovage
14. Easter Mini Egg Caramel Pavlova – Made with Pink
15. Triple Layer Chocolate Mud Cake – Made with Pink
16. Homemade Fondant-Filled Chocolate Eggs and Bunnies – Caroline Makes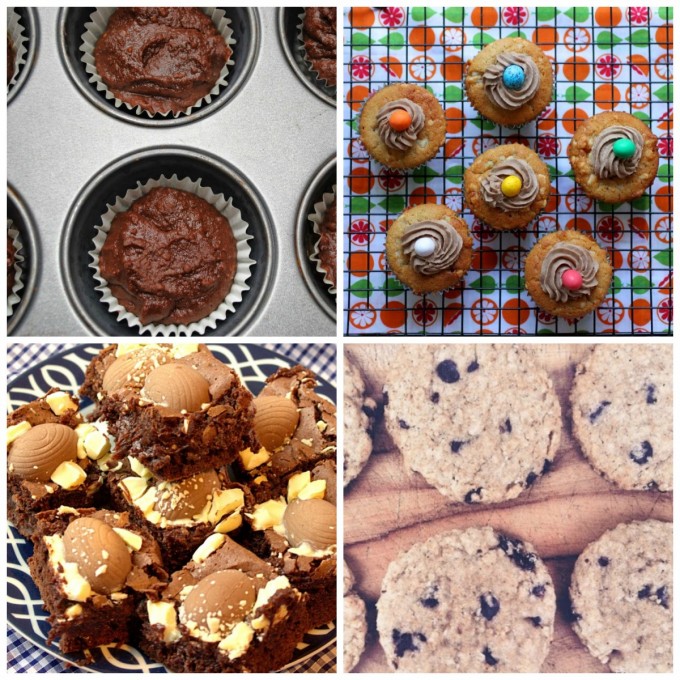 17. Chocolate Truffle Cakes – Chardonnay and Samphire
18. Marzipan Easter egg cupcakes – Green Gourmet Giraffe
19. Mini Galaxy Caramel Egg Brownies – I'd Much Rather Bake Than…
20. dark chocolate oatcakes – De Tout Coeur Limousin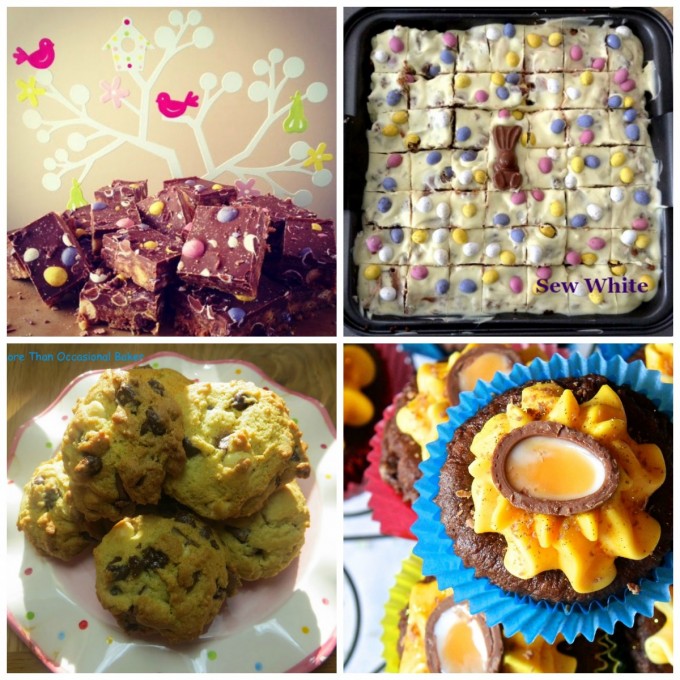 21. Fridge Cake Tray Bake Recipes – Foodie Quine
22. Easter Chocolate Fridge Tray Bake – Sew White
23. Triple Chocolate Chip Cream Cheese Cookies – The more than occasional baker
24. Creme Egg Cup Cakes – gluten free – Gluten Free Alchemist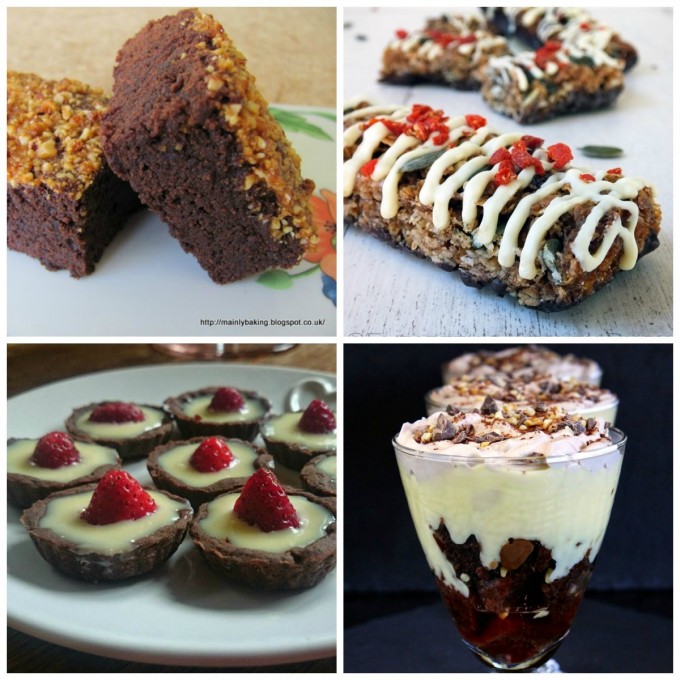 25. Brownies with Hazelnut Praline Crust – Mainly Baking
26. CHOCOLATE COVERED ALPEN SWISS MUESLI BARS  – Elizabeth's Kitchen Diary
27. DOUBLE CHOCOLATE STRAWBERRY MINI TARTS – United Cakedom
28. Nutella Trifle – gluten free – Gluten Free Alchemist
29. Chocolate & Pecan Brownies – The Baking Explorer
30. PEAR AND CHOCOLATE BROWNIE CAKE – BAKING IN FRANGLAIS
31. Triple Chocolate Swiss Roll – The dream baker
32. Little individual tartlets with dark chocolate filling – Lemon and lime thyme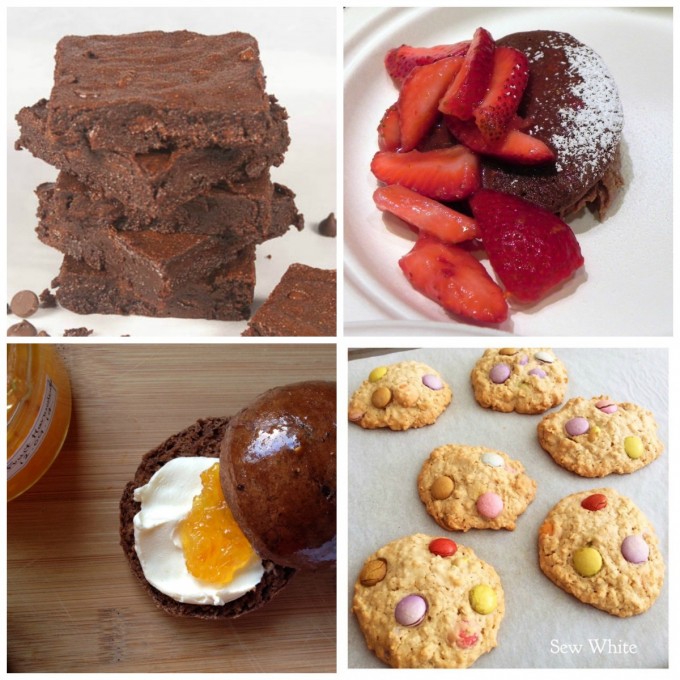 33. Naughty But So Nice Brownies – only taste matters.
34. Chocolate & Strawberry Cookie – Gone Walkabout 2
35. Chocolate brioche buns – The Kitchen Maid
36. Smarties Cookies – Sew White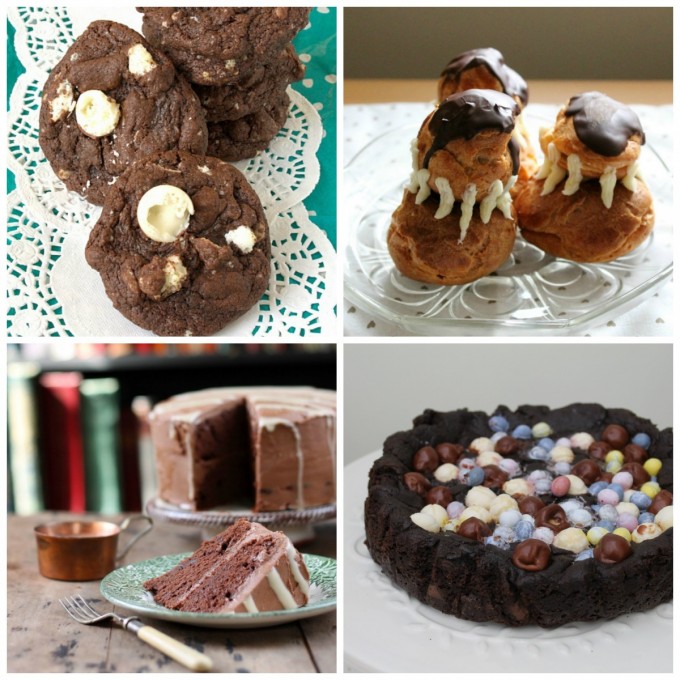 37. Double Chocolate Aero Bubbles Cookies – I'd Much Rather Bake Than…
38. Chocolate Religieuses – Jen's Food
39. CHOCOLATE MASHED POTATO CAKE WITH TAHINI DRIZZLE – Veggie Desserts
40. SLOW COOKER CHOCOLATE OVERLOAD COOKIE CAKE – Baking Queen 74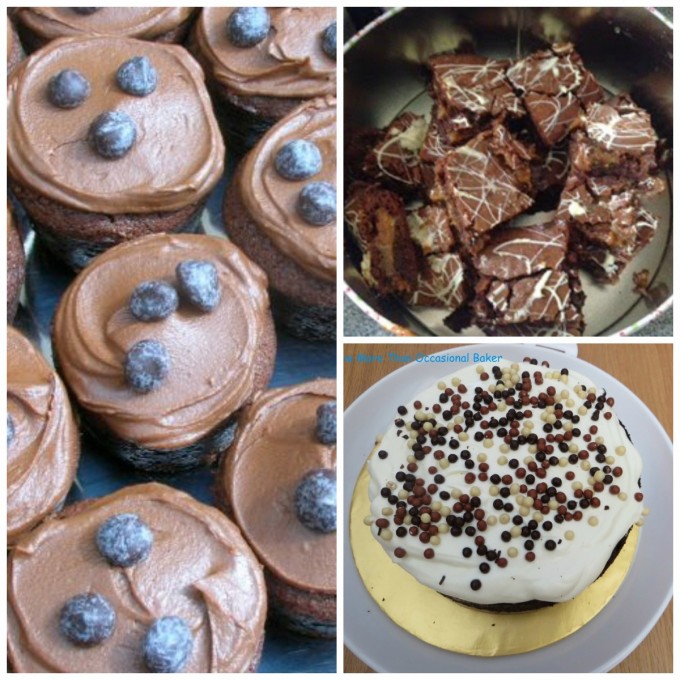 41. Mini Chocolate Surprise Cakes – Tin and Thyme
42. Caramel-filled Chocolate Brownies – Caroline Makes
43. Chocolate Aubergine Cake – The more than occasional baker