Cooking with Herbs Blogging Challenge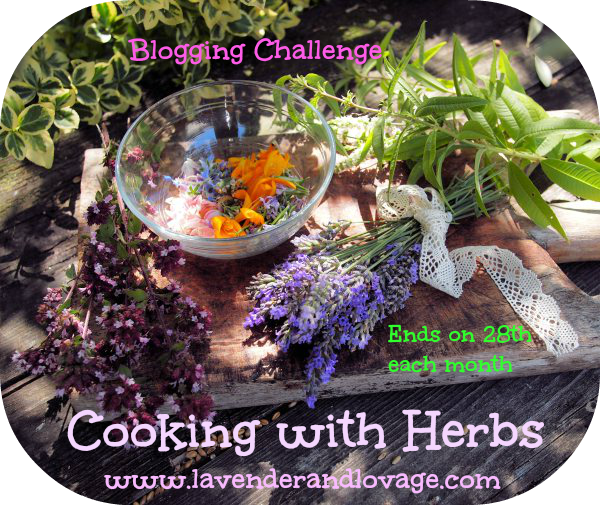 Cooking with Herbs (which used to be known as Herbs on Saturday) is a Recipe Sharing Blog Challenge……a simple and easy way to share recipes throughout the month and also a chance to learn new ways to cook with herbs, as well as discover new blogs and blogger chums! Cooking with herbs is normal for me; I have always cooked with herbs, they enhance a recipe and are also beneficial to health…..I am a proud owner of a walled herb garden, where I grow most of my own herbs, specialising in heirloom and old-fashioned herbs of which my favourites are lavender and lovage, of course!
All you have to do to enter is add your ANY recipe that you have made throughout the week, or indeed the month, to the linky that is posted in the relevant month's post and, NOT just recipes that have been made on a Saturday.
 So, DO join in, the guidelines about how to enter are below. OH YES!  I am happy for people to guest host this event………so if you fancy hosting this one month, please email me or tweet me!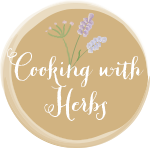 Guidelines how to enter:
1. Post your recipe url to the Linky at the bottom of the appropriate month's challenge, including your email and the title of your recipe or post.
2. Display the Cooking with Herbs badge (as shown above and below) to the relevant recipe post, with a link back to the monthly challenge post.
3. Add as many recipe links as you like, there is NO limit!
4. If you tweet your post, please mention #cookingwithherbs and @KarenBurnsBooth in your tweet – I will retweet all that I see. If a guest blogger is hosting, please add them into the tweet too! (They will add their name in the appropriate post)
5. The recipe can be one of your own or one you've seen elsewhere. You are welcome to republish old recipes/posts but please add the information about this challenge as listed above with the Cooking with Herbs badge.
6. If using a recipe from another person, book, website, chef or blog, you must link back to the original recipe and not reproduce the recipe in full in your post. You must also use your OWN images for the recipe and not the original images, unless you have permission to do so, with appropriate links and any other information requested by the photo's owner added to the image.
Grab a Badge: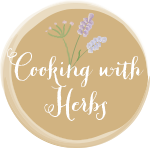 <div align="center"><a href="https://www.lavenderandlovage.com/herbs-on-saturday" title="Cooking with Herbs Lavender and Lovage"><img src="https://www.lavenderandlovage.com/wp-content/uploads/2012/01/lavenderandlovage_cooking2.png" alt="Cooking with Herbs Lavender and Lovage" style="border:none;" /></a></div>
CURRENT CHALLENGE:
June 2016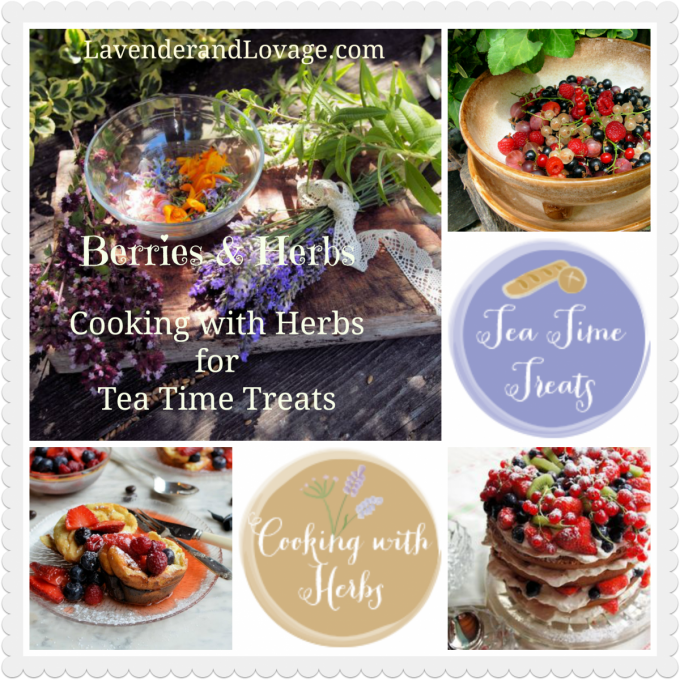 Archive:
May: Round-up is HERE – Hosted by Lavender and Lovage
June : Round-up is HERE – Hosted by Lavender and Lovage
July:  Round-up HERE – Hosted by Bangers and Mash
August:  Round-up HERE – Hosted by Lavender and Lovage
September: Round-up HERE – Hosted by Lavender and Lovage
October: Round-up HERE – Hosted by Lavender and Lovage
November: Round-up HERE – Hosted by Blue Kitchen Bakes
December: Round-up HERE – Hosted by Lavender and Lovage
January 2013: Round-up HERE – Hosted by Bangers and Mash
February 2013: Round-up HERE – Hosted by Lavender and Lovage
March 2013:  Round-Up HERE – Hosted by London Busy Body
April 2013: Round-Up HERE – Hosted by Lavender and Lovage
May 2013: Round-Up HERE – Hosted by Delicieux
June 2013: Round-Up HERE – Hosted by Lavender and Lovage
July 2013: Round-Up HERE – Hosted by Lavender and Lovage
August 2013: Round-Up HERE – Hosted by Lavender and Lovage
September 2013: Round-Up HERE and HERE – Hosted by Lavender and Lovage
October 2013: Round-Up HERE – Hosted by Lavender and Lovage
November 2013: Round-Up HERE – Hosted by Lavender and Lovage
December 2013: Round-Up HERE – Hosted by Lavender and Lovage
January 2014: Round-Up HERE – Hosted by Lavender and Lovage
February 2014: Round-Up HERE – Hosted by Lavender and Lovage
March 2014: Round-Up HERE – Hosted by Lavender and Lovage
April 2014: Round-Up HERE – Hosted by Lavender and Lovage
May 2014: Round-Up HERE – Hosted by Lavender and Lovage
June 2014: Round-Up HERE – Hosted by Lancashire Food
July 2014: Round-Up HERE – Hosted by Lavender and Lovage
August 2014: Round-Up HERE – Hosted by Lavender and Lovage
September 2014: Round-Up HERE – Hosted by Lavender and Lovage
October 2014: Round-Up HERE – Hosted by Lavender and Lovage
November & December 2014: Round-Up HERE – Hosted by Lavender and Lovage
January 2015: Round-Up HERE – Hosted by Lavender and Lovage
February 2015: Round-Up HERE – Hosted by Lavender and Lovage
March 2015: Round-Up HERE – Hosted by Lavender and Lovage
April 2015: Round-Up HERE – Hosted by Lavender and Lovage
May & June 2015: Round-Up HERE – Hosted by Lavender and Lovage
July 2015: Round-Up HERE – Hosted by Lavender and Lovage
August 2015: Round-Up HERE – Hosted by Lavender and Lovage
September 2015: Round-Up HERE – Hosted by Lancashire Food
October/November 2015: Round-Up HERE – Hosted by Lavender and Lovage
January 2016: Round-Up HERE – Hosted by Lavender and Lovage
February 2016: Round-Up HERE – Hosted by Lavender and Lovage
March & April 2016: Round-Up HERE – Hosted by Lavender and Lovage
June 2016 – Round-Up HERE – hosted by Lavender and Lovage